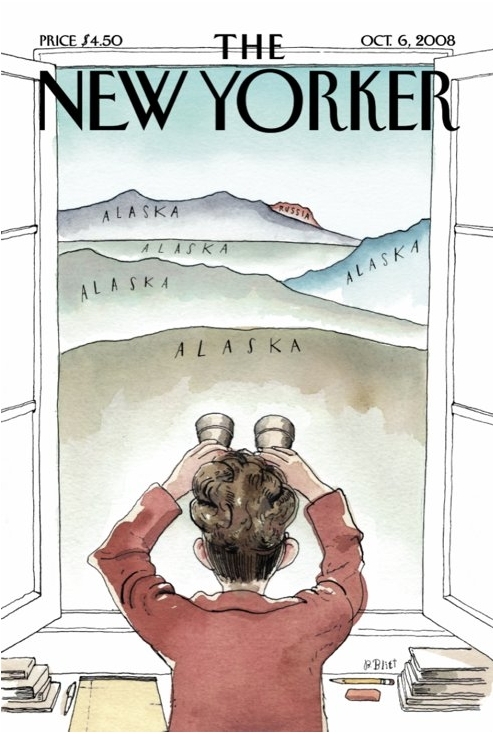 Above is a recent New Yorker cover mocking Sarah Palin. The drawing is a parody of one of the New Yorker's most famous covers:
It was drawn by the late Saul Steinberg, and titled "View of the World from 9th Avenue, 1976":
The New Yorker has gotten a lot of mileage out of it with parodies like this:
Lighthearted parodic adaptations for other cites are also common, e.g.:
Other homages to the work have been more serious:
Steinberg successfully sued Columbia Pictures over this "improper appropriation" of his work:
If Steinberg was still alive, I wonder how he would feel about a parody of his work being used to mock Sarah Palin, as depicted at the very top of this post. I'm not a Palin partisan, but the ridicule she is enduring seems to far exceed what is being thrown at the very gaffe prone and not particularly progressive Joe Biden (see also, at very bottom) or so it seems to me, and I have to believe it is due at least in part to her gender.
–Ann Bartow