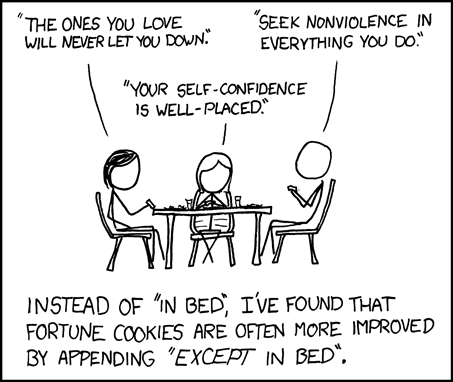 My recent cookie based fortunes include:
The person you are thinking of is also thinking of you.
You have an ability to sense and know higher truth.
You will become a philanthropist in your later years.
You have the rare ability to decide quickly and wisely.
Your talents will prove to be especially useful this week.
Your lucky number for this week is nine.
You will have a chance soon to make a profitable transaction.