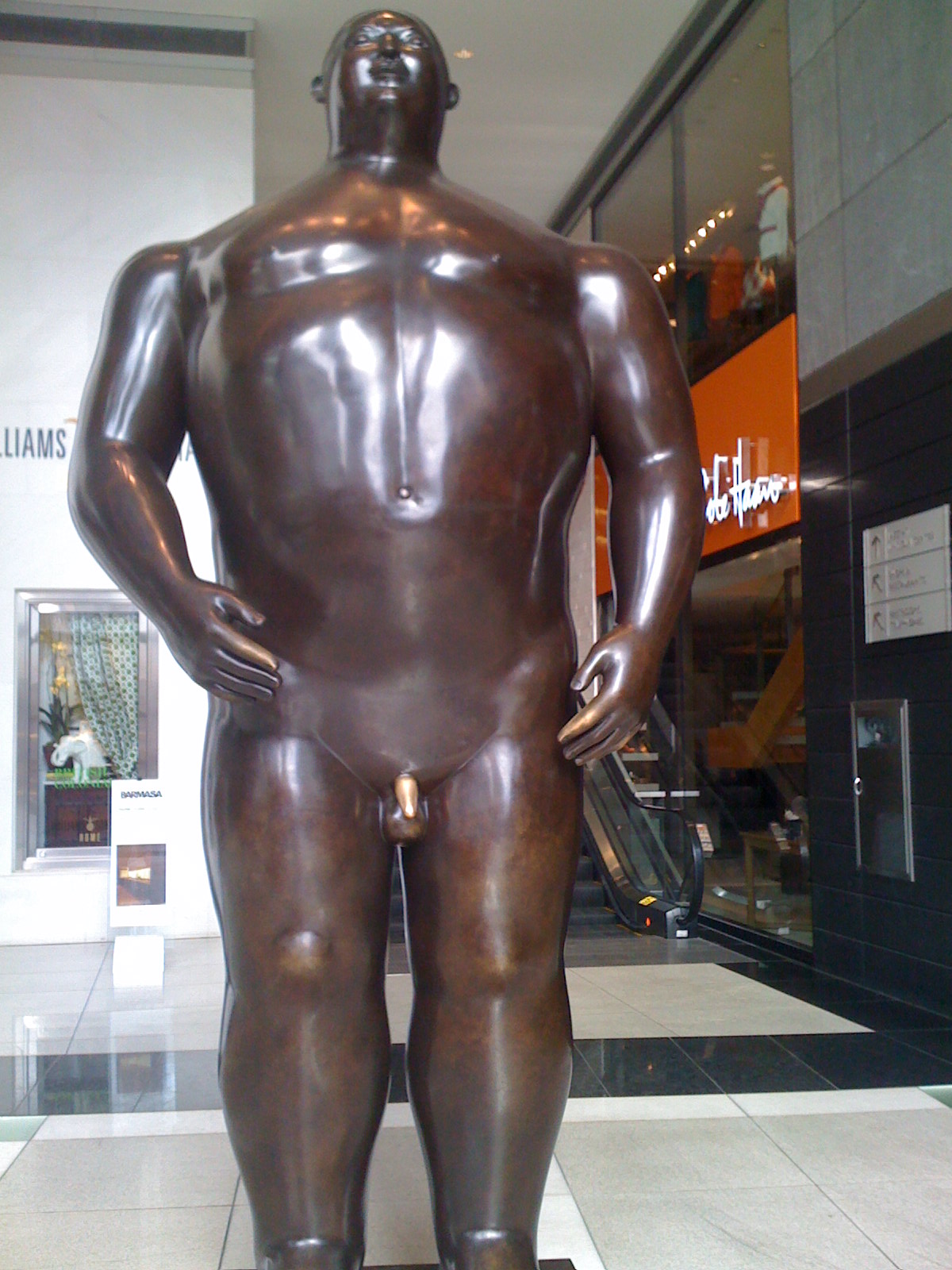 There are many wonderful public artworks in New York.  My favorite pieces of permanent public art include the Jean Dubuffet sculpture at One Chase Manhattan Plaza and the Dante sculpture across from Lincoln Center.  In 1993, there was a temporary installation of Botero sculptures along Park Avenue.  In 2000, Jeff Koons's Puppy presided happily over Rockefeller Center.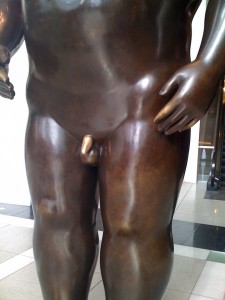 Resident in the lobby of the Time Warner Center at Columbus Circle (one of the few malls on the island of Manhattan) are Adam and Eve, two giant bronzes by Fernando Botero.  The "mall" has been there for about 6 years now. The phallus of Botero's Adam has been made shiny by visitors' touches (see poor close-up at left.)  In contrast, Eve's genitalia retains its patina (yes, I checked).
What inspires people to touch this particular statue in this particular place? The penis can't be the only explanation, right? After all, visitors have made shiny the snout of the Bull at Bowling Green in lower Manhattan and the nose of Il Porcellino in the Mercato Nuovo, in Florence, Italy.
Another urban mystery.
-Bridget Crawford