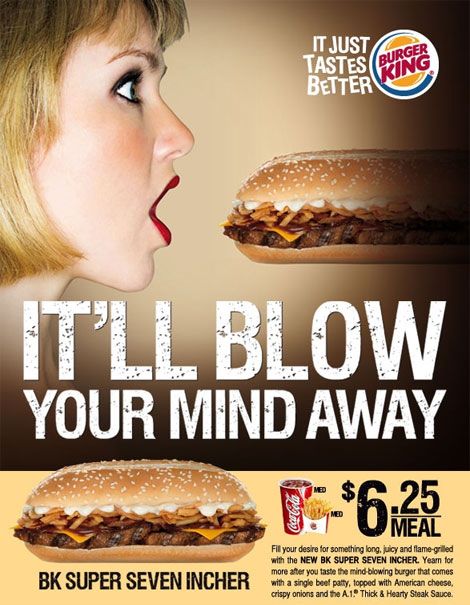 "Fill your desire for something long, juicy and flame-grilled with the New BK Super Seven Incher.  Yearn for more after you taste the mind-blowing burger that comes with a single beef patty, topped with American chees, crispy onions and the A.1.(R) Thick & Hearty Steak Sauce."  That's the text from the Burger King ad above.
Blow 7 inches?  It's so subtle.  What's next? Special sauce on her cheek?  Contests at the local Burger King to see who can fit the sandwich down her throat?
For the gay press, is there a different version where a man opens wide?
For the manly man audience, will the ads feature conversations like, "Mine's seven inches.  How long is yours?"
H/T shakesville and my vegetarian colleague David Cassuto at the Animal Blawg.
-Bridget Crawford