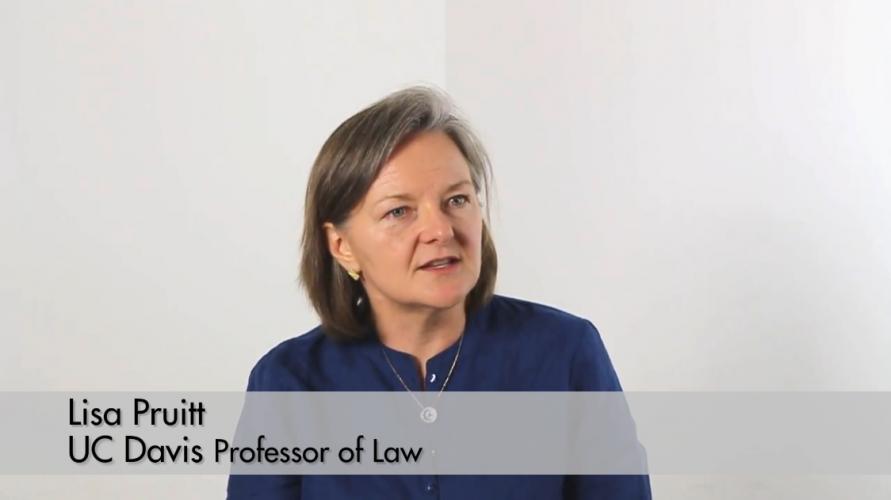 The work of Lisa Pruitt (UC Davis) is the subject of this story in the Sacramento Bee about the importance of Professor Pruitt's work to securing a genocide convinction against Rwandan mayor Jean-Paul Akayesu:
Pruitt moved to London in her 20s to pursue a doctorate in feminist legal theory. Enamored with Europe, she later took a job with the United Nations in The Hague, Netherlands. Though the job was unrelated to human-rights law, "I was hanging in the same social circles as the people who worked for the international tribunals," she said.
The Hague pipeline led Pruitt, who also had been a rape crisis counselor, to take a position as gender consultant with the International Tribunal. * * *
When Pruitt began her two-month post in Rwanda, "the broad task was to see what could be done to improve the investigation of sexual assault," she said. "But also specifically to look at the Akayesu case, and the evidence that had already been collected, to see if there was a way to amend that indictment."
Once on the ground, Pruitt encountered resistance from fellow U.N. staff members. "Mostly I heard the 'boys-will-be-boys' mentality – a real resistance to seeing the widespread (sexual assaults) as part and parcel of the genocide," Pruitt said. "It is sort of summed up by 'We had a genocide down here; we can't be concerned about some women who got raped.' "
It was an attitude too reminiscent of one that has pervaded accounts of war for time immemorial, that "women are the spoils of war," Pruitt said. But that had started to change after World War II, Pruitt said, and its postwar tribunals – the last before the U.N. set up tribunals for the former Yugoslavia and for Rwanda in the 1990s.
U.N. staff members could be clumsy and ineffective in interviewing abuse survivors, Pruitt said, and sometimes dismissed accounts too quickly, deeming one woman who had lost her train of thought during an interview "unreliable."
"I argued that we needed to understand the fact that these women had just survived a genocide," Pruitt said with a rueful grin. "I thought they were being a bit too critical."
But Pruitt still was able to collect sufficient material to support what she believed was a solid argument, in her memo, for amending the Akayesu indictment. But when she returned to the Hague, "it became very clear the political will was not there, either," she said. "I could only conclude that my having been sent there was a ruse, so they could say, 'We had a gender consultant, but we still decided not to amend the indictment.' " * * *
Not until [filmmaker Michele] Mitchell called in 2013, to inform her how – as Mitchell put in it a recent interview – the memo "kind of won the case" against Akayesu. [A new documentary film] "The Uncondemned" follows the case from start to finish.
Read the full story here.