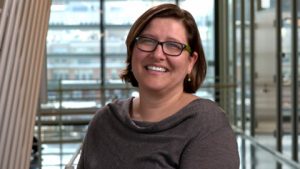 Margaret Johnson has been appointed as the University of Baltimore School of Law's first Associate Dean for Experiential Education.
Readers of this blog may know Professor Johnson as the School's Co-Director (with Michele Gilman) of the Center on Applied Feminism. She is also a prior President of Clinical Legal Education Association and prior Chair of the clinical conference planning committee (and newly appointed to the editorial board of the Clinical Law Review, too).
If you haven't read it yet, Professor Johnson has a fantastic article soon to appear in print: Menstrual Justice, UC Davis L. Rev (forthcoming 2019).
Congratulations, Margaret, on the new responsibilities!