Earlier this months, the New York Times published an article Black Lives Matter May be the Largest Movement in History. Here is an excerpt:
Four recent polls — including one released this week by Civis Analytics, a data science firm that works with businesses and Democratic campaigns — suggest that about 15 million to 26 million people in the United States have participated in demonstrations over the death of George Floyd and others in recent weeks.

These figures would make the recent protests the largest movement in the country's history, according to interviews with scholars and crowd-counting experts.
The full article is here. It also has some informative accompanying graphics.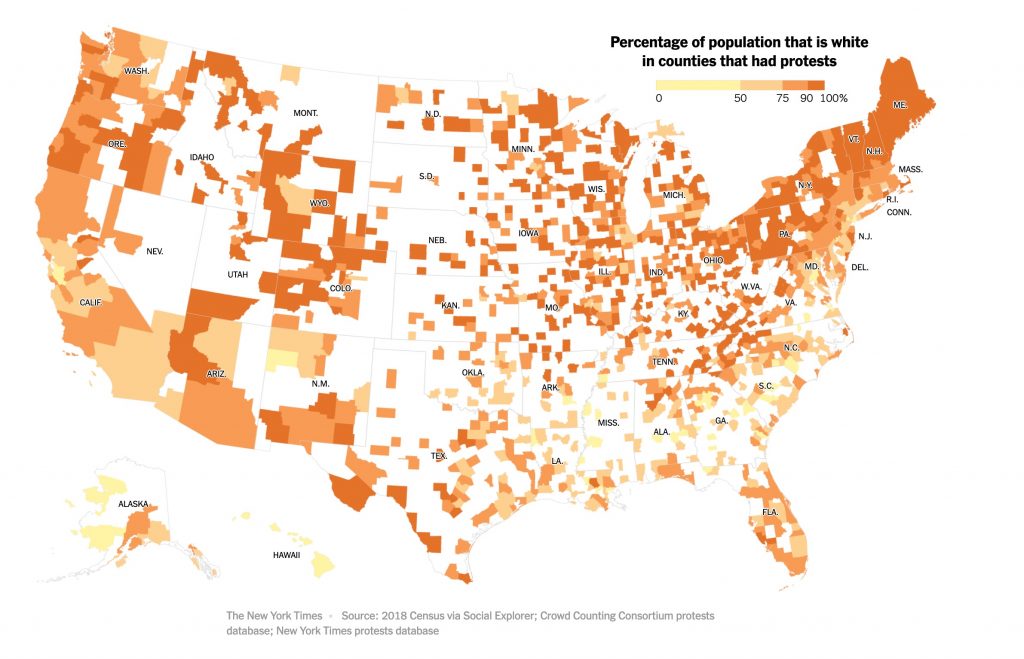 Anyone who is interested in the history of social justice movements in the U.S. will find lots of helpful information in the article.