I received this email from a former student and all-around great person, who wishes to remain anonymous.   I reprint it here with his permission:
I was flooded with e-mails and blog postings yesterday about "DABA" or "Dating a Banker Anonymous," a "support group" of women who date Wall Street bankers.   These bankers, obviously, are not living the life they had a few years ago.   The New York Times covered this story here.   Apparently, DABA started out as a support group for the disenfranchised spouses and girlfriends of these bankers, and it has now spawned a blog, detailing (in what appears to be jest) the sad lives these women are now living (e.g. their boyfriends are no longer rich bankers; they can no longer dine at Manhattan's finest restaurants, their Bergdorf Goodman allowances have been halved, etc.).   As a male, I initially found myself disgusted by this site and its writers and followers, who are seemingly compelled to an existence defined by materialism and a stable "lover" (who inevitably must have money).
I complained to my girlfriend about it, whose response actually enlightened me.   If men stereotypically look for good looking, physically attractive women, how is it any more offensive that women looking for rich, powerful, and successful men?   I must admit I cannot argue with the statement, since many blogs and websites aimed at men exist simply to ogle or comment on a certain female celebrity or swimsuit model's body or looks.   Nonetheless, this DABA group's blog headlines that it is "free from the scrutiny of feminists."   I feel that misogynistic websites and blogs exist in over-abundance for men, but for women, especially what appear to be educated women such as these, websites like this make what could have started as a simple (and certainly legitimate) support group for spouses and girlfriends of self-absorbed bankers, into a stereotypical example of a group of Sex and the City / Lipstick Jungle / Cashmere Mafia-like gold diggers.   I think it's simply a blow to any progress made by feminists, or for that matter women in general.   I'm not trying to defend the male version, but say what you will about modern feminism, and that women cannot be limited to certain gender stereotypes, but I personally feel that websites like this set the female gender back.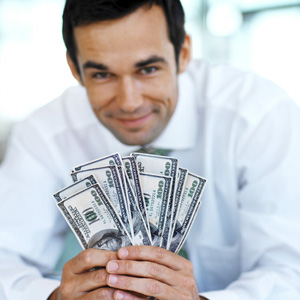 NPR reporter Linda Holmes asks 'Dating a Banker Anonymous': Did the NYT Get Punk'd? here.   She lays out a strong case for an affirmative answer.   Jeers to NYT reporter Ravi Somaiya for some sloppy reporting, but cheers — in a third-wave, post-modern, ironic way — to the women at DABA for starting off some interesting conversations.   If DABA is, indeed, a fiction, it is a rather clever one that exposes a deep cultural desire to believe that women are shallow and materialistic.   But therein lies one of the challenges to a third-wave feminist method: it relies on irony to do work that many people will not, cannot or choose not to see.
-Bridget Crawford