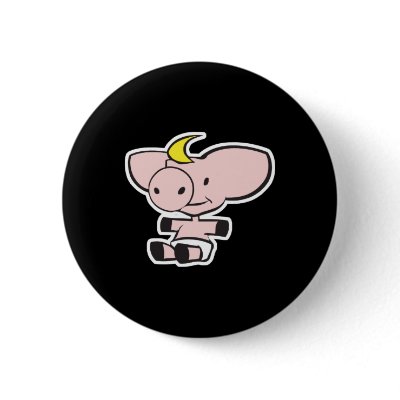 Nadya Suleman, the California mother of 14 children, has said in a recent news interview that she is considering adopting a pet pig and/or a small dog.   PETA is urging Ms. Suleman to refrain.   According to PETA, a representative of that organization sent Ms. Suleman an e-mail dated April 27, 2009 (this is a copy, PETA says):
We're writing to you today after reading an interview in which you said that you would like to buy a pig and a dog for your children. In today's uncertain economy:and with all the demands that come with raising 14 children:we urge you to reconsider adding two more dependents to your family. Like children, pigs and dogs are intelligent, social beings with complex needs. They require a lot of attention, space, and exercise as well as a huge financial commitment.
You also said that you would keep the pig outside because of "the smell." Keeping a pig outside and making him or her a playmate for your children:who do not understand a pig's many needs and will only pay attention to him or her when it suits them:is not an acceptable way to treat an intelligent animal such as this.
I generally find PETA's ads distasteful.   I don't like the organization's use of sexualized images of women in its ad campaigns (about which Ann previously has blogged; see, e.g., here).   I do admit, though, that I agree with the big substance of this particular communication: having pets or children is a big responsibility.  But in reading the PETA's letter, I had a somewhat negative reaction.  Many thoughts swirl in my head.
Apart from the letter's breezy "Dear Nadya" (followed by a comma, not a colon — a peeve of mine), its public judgment — of what I think should be a private matter — bothered me the most.  Yes, yes, the personal is political, the political is personal, etc. etc.  But still, isn't it for each person or family or household to decide whether to welcome a companion animal?  For many animal rights activists, I appreciate that the answer is a resounding, "No," just as for many opponents of abortion, it shouldn't be for each woman to decide whether to carry a pregnancy to term.  
I agree that having 14 children does not seem to be a smooth route to health, happiness or financial security.  Adding a pig or a dog wouldn't make that route any smoother.  But in the end, I would leave it to Ms. Suleman to decide.
 The PETA letter doesn't mention concerns about animal hoarding (an indication of a real psychological problem).  But there persists a way  (blogged  here)  in which  of Ms. Suleman is viewed as an abnormal"hoarder"– first of children and potentially now of animals, as well.
H/T Amanda Ambrose

-Bridget Crawford
(cross-post from Animal Blawg)