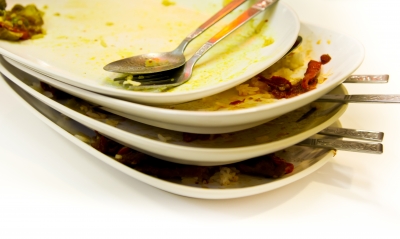 The Journal of Family Psychology wasn't on my summer reading list until yesterday.  The LA Times reported (here) on a new Journal of Family Psychology study about the comparative leisure time of men and women in 2-career families with at least one child:
For a week, the study authors intensively tracked levels of the stress hormone cortisol and the daily activities of 30 dual-earner couples in Los Angeles. With a median age of 41, all couples had least one child between 8 and 10 years old living at home. * * *
With an observer in the home and recording activity of men and women at 10-minute intervals, women appeared to spend about 30% of their time engaged in after-work housework, 18.5% in communication and about 10.6% in leisure activity. Mens' time was apportioned differently, with about 19% of their home-time spent in leisure activity, 20% spent doing housework and 18.8% communicating.
"Husbands' greater involvement in leisure and less involvement in housework relative to their wives may benefit husbands' recovery and detract from wives' recovery after work," write the authors. And not just marital happiness, but personal health is at stake here.
The researchers measured subjects' cortisol levels, one indicator of stress.  To read the full LA Times article, see here.
Until men and women share truly equal responsibility for housework, women will continue to suffer negative employment and other consequences.  This study suggests that those negative consequences include a physical toll on one's health, too.
The underlying study is Darby E. Saxbe et al., Time Spent in Housework and Leisure: Links with Parents' Physiological Recovery from Work, 25 J. Family Psych. 271 (2011), here.
-Bridget Crawford