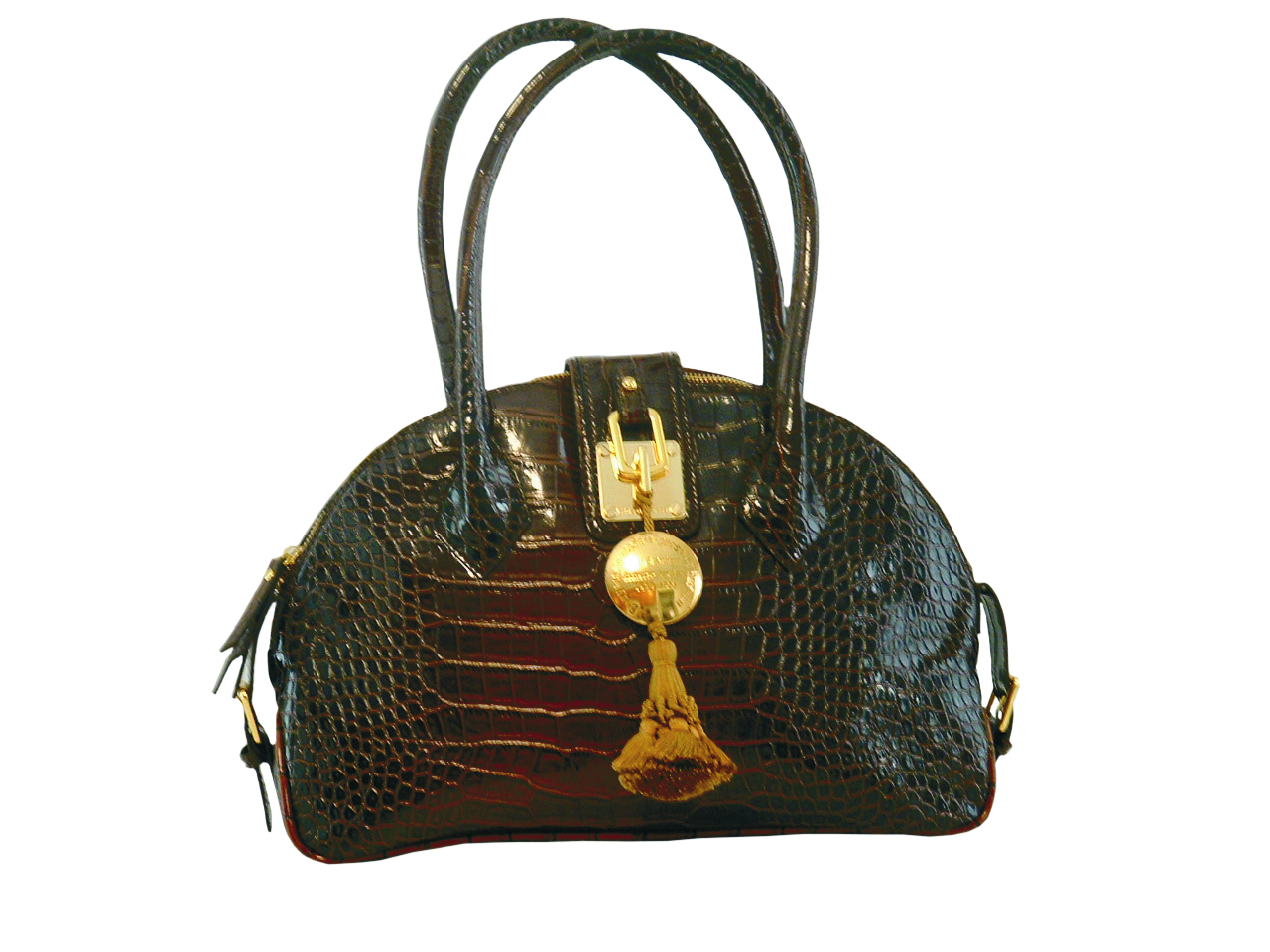 The Susan B. Anthony House in Rochester, New York is selling the "Ms. Anthony," a faux alligator handbag inspired by the one that Susan B. Anthony used to carry her speeches and other items while traveling.  The bag has two inscriptions: "Failure is impossible" and "Every woman needs a purse of her own," attributed to the suffragist.
Today's New York Times carries a story (here) with a bit of background on the bag:
Though she has rarely been described as a style icon, the suffragist Susan B. Anthony was readily identifiable on her travels by her red shawl and alligator handbag. To her, a bag was not a fashion statement but a symbol of independence at a time when women were not allowed to enter into a contract or even open a bank account. * * *
Ms. [Deborah L.] Hughes [, the museum's executive director, ] said the museum was sensitive to the image it would project by selling the bags, and also the implications of having them made in China, but said she was assured that the standards of labor were high. And she noted that Anthony herself was a brilliant fund-raiser, selling her own portraits to raise money for the cause.
"To the extent we are continuing her work, she would be supportive of this," Ms. Hughes said, then followed up with a quote from Anthony: "Any advertising is good. Get praise if possible, blame if you have to. But never stop being talked about."
The full NYT story is here.
The bag was designed by Gail Riggs of the Abigail Riggs Collection and proceeds benefit the Susan B. Anthony House, a National Historic Landmark and a non-partisan, non-profit educational center in Rochester.
The Susan B. Anthony House has an informative website — here — that is worth a good look.
-Bridget Crawford