The Harvard Journal of Law & Public Policy and the Harvard Law School Federalist Society have announced a symposium to be held on October 29, 2022: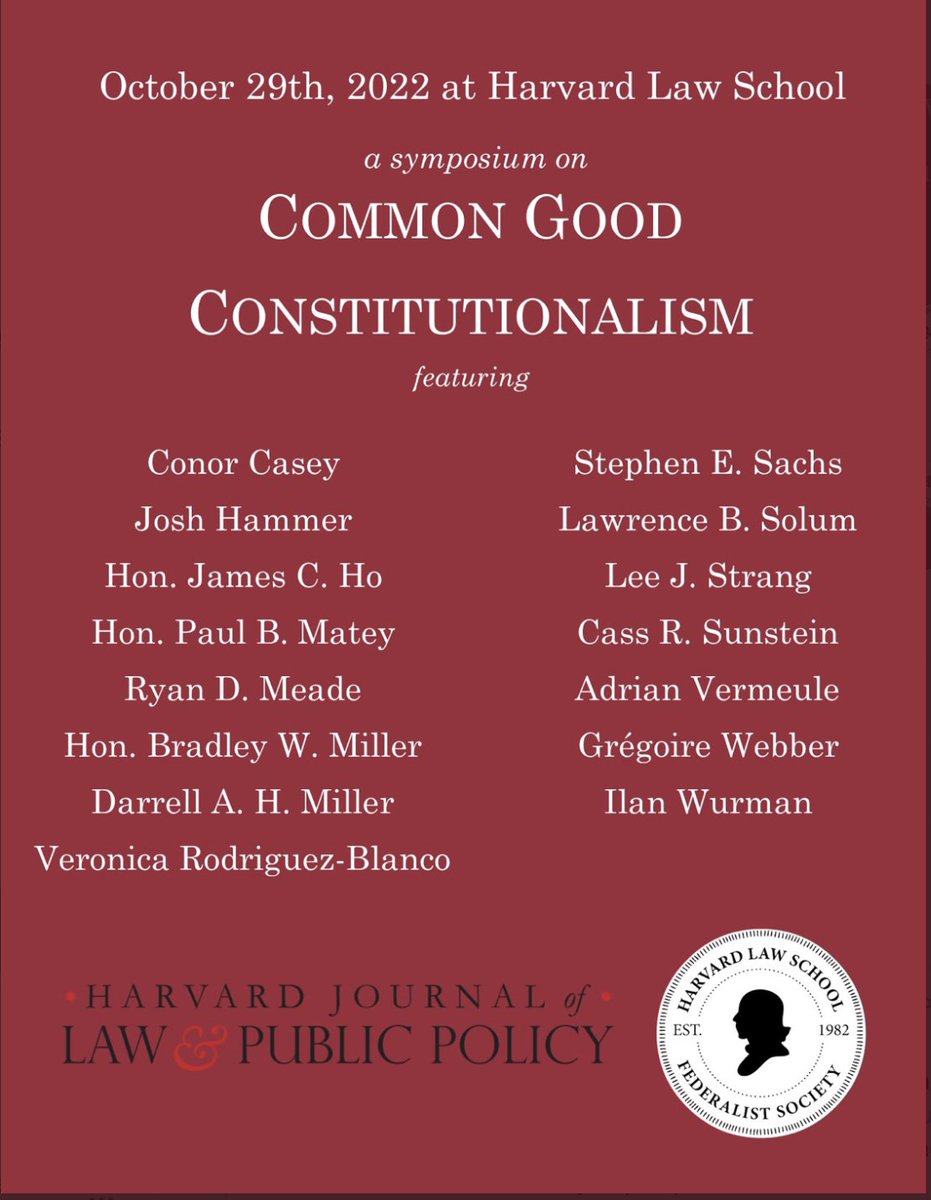 It's a symposium on Adrian Vermeule's book, which certainly has female readers …. Was it simply not possible to strike a gender balance?
I checked the journal's list of "advisors" here and—mirabile dictu—not so many women on the journal's list there, either:
E. Spencer Abraham, Founder
Steven G. Calabresi
Douglas R. Cox
Jennifer W. Elrod
Charles Fried
Douglas H. Ginsburg
Orrin Hatch
Jonathan R. Macey
Michael W. McConnell
Diarmuid F. O'Scannlain
Jeremy A. Rabkin
Hal S. Scott
David B. Sentelle
Bradley Smith
Jerry E. Smith
Couldn't the students find any more women to speak at the program or serve as an "advisor"? Maybe they consulted binders full of women for both, but none could participate. Did any of the speakers ask about the gender or other diversity of the program speakers? I don't know.